Fly to Cure is a medical tourism company.
Bariatric and Metabolic Surgery Procedures
Bariatric or metabolic surgery also called weight loss surgery and obesity surgery is a surgical procedure used as a treatment for people who are very obese. Obesity surgery or weight loss surgery can lead to significant weight loss and help improve many obesity-related conditions, such as type 2 diabetes, metabolic syndrome or high blood pressure. Most weight loss surgeries today are performed using minimally invasive techniques (laparoscopic surgery). The most common bariatric surgery procedures are gastric bypass, sleeve gastrectomy, adjustable gastric band, and biliopancreatic diversion with duodenal switch.
Sleeve Gastrectomy
Sleeve gastrectomy is technically a procedure involving removal of the large part of the stomach that functions as a reservoir.
Gastric Bypass
Gastric bypass is a combined procedure having both volume-restrictive and absorption-reducing properties.
Gastric Banding
Gastric band surgery is a weight loss surgery option that helps overweight and obese people to change their eating habits and lose weight and improve overall health.
Revision Bariatric Surgery
Revision bariatric surgery refers to a weight loss treatment that follows a previous weight loss surgery that did not lead to the desired level of success.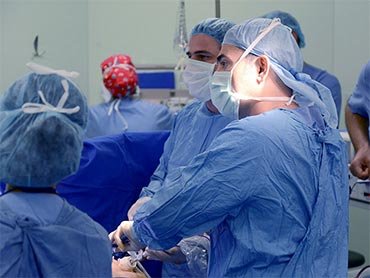 Ready to Fly to Cure?
From beginning to end, the journey for a patient undergoing bariatric care is full of changes. It will require persistence and discipline, but in the end it is all worth it. Feel free to learn more about the patient journey.
Plastic Surgery Procedures
Liposuction
A surgical procedure that suctions fat from specific areas of the body to provide a slimmer and shapelier silhouette.
Breast Augmentation
Surgery is done for many reasons, to enlarge both breasts, to replace a breast that is absent or to make asymmetrical breasts equal in size.
Blepharoplasty
Eyelid reshaping surgery is can be done for cosmetic reasons or to improve vision in patients where the eyelids obstruct vision.
Abdominoplasty
Commonly known as a tummy tuck or a lower body lift, abdominoplasty removes excess skin from the abdominal area and tightens the skin that remains.
Breast Reduction
A woman's breast reduction surgery is one of the few plastic surgeries that insurance does pay for routinely, as the benefits go far beyond an improved appearance.
Rhinoplasty
A nose job, or rhinoplasty, reshape the nose, bringing it into balance with the rest of the face.
Rhytidectomy
A rhytidectomy, or facelift, is a surgical solution to the wrinkles and sagging that accompany aging.
Breast Lift
A treatment for sagging or poorly shaped breasts, a breast lift repositions the breast for a perkier appearance.
Forehead Lift
Similar to a facelift, a forehead lift pulls the skin of the forehead tighter to remove wrinkles and smooth creases.
Gynecomastia Treatment
Surgery to reduce excessive amounts of male breast tissue, a condition known as gynecomastia, is performed over twenty thousand times per year.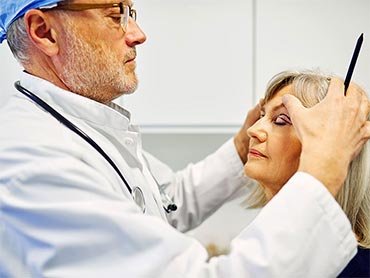 Hair Transplant Procedures
Grafts
The graft procedure involves the removal of a portion of the scalp and an insertion of thousands of hair strands into the section of the scalp.
Flaps
Flaps are a better hair transplant procedure than grafts or some other types of hair transplant procedures because they cover a lot of area on the scalp and faster.
Tissue expansion
Tissue expansion involves the placing of a balloon like tissue expander under the scalp area that is growing healthy hair.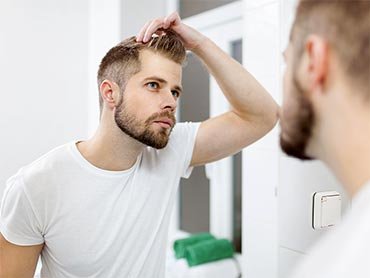 Dental Procedures
Dental Implants
Implants are a fixed alternative to removable dentures. They may be the only option if the loss of teeth has caused the mouth to shrink so it can no longer support dentures.
Gum Surgery
Periodontal or gum disease is an infection that affects the gums and jaw bone, which can lead to a loss of gum and teeth.
Root Canals
Root canals treat diseases or absessed teeth. Once a tooth is injured, cracked or decayed, it is necessary to open the tooth and clean out the infected tissue in the centre.
Teeth Whitening
Teeth naturally darken with age, however staining may be caused by various foods and beverages such as coffee, tea and berries, smoking, or a trauma to a tooth.